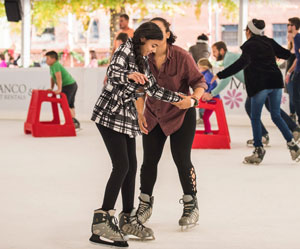 Skate into winter for some holiday magic at this popular annual attraction.
People who love cold weather can get their winter fix by lacing up their skates at Evans On Ice.
This year, the popular family attraction returns for its sixth season on Thursday, November 9 and runs through Monday, January 15 at Evans Towne Center Park.
"We're opening a week earlier than normal, and we're going to stay open a week and a half longer," says Mike Boerner, who co-owns Evans On Ice with his wife, Christine. "People were getting grumpy. They kept asking us why we were shutting down in the middle of winter."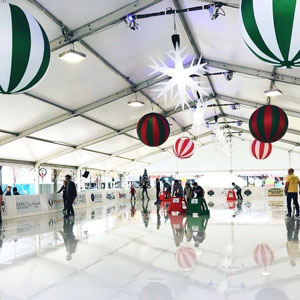 Hours of operation will be 5 p.m. until 9 p.m. weekdays, noon until 10 p.m. Saturdays and noon until 9 p.m. Sundays.
Tickets, which include skate rentals, are $13 on weekdays and $17 on weekends. Season passes cost $140.
Two nationally licensed skating instructors also will teach Learn to Skate lessons in a four-session package for $100. The lessons, which are open to all ages from toddlers to adults, will be held on Saturdays from 9 a.m. until 9:30 a.m. November 11 and 18 and December 2 and 9.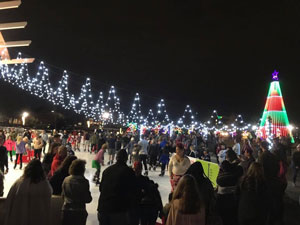 "The instructors will teach the basics to get people up and skating. We wanted to offer the lessons early in the season when people are starting to get excited about it," Boerner says.
"We'll also have a 15- to 20-minute performance by the skaters at the end of the lessons."
Anyone who would like to take private skating lessons can make arrangements by emailing evansfigureskating@gmail.com.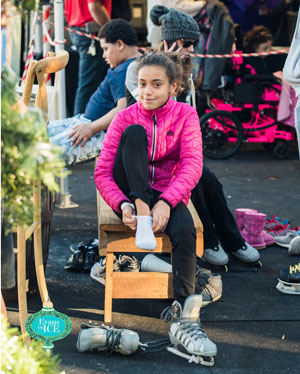 In addition, a party tent will be available to rent for $80 for a two-hour time slot. "We encourage people to bring their own decorations and food, and they can purchase skating tickets at discounted bulk prices," Boerner says.
Hot chocolate, soft drinks and snacks will be sold throughout the season, and the fire pit, where families can roast marshmallows for s'mores, will operate on weekends and holidays.
Food trucks also are expected to be onsite most weekends, and the schedule will be posted on social media.
However, weekend train rides that have been offered in years past will not be available this year.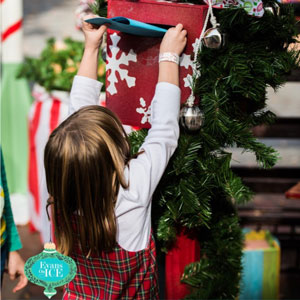 Boerner says he loves the energy that Evans On Ice brings to the community.
"It's cool to watch people actively connect with each other, whether they're families or high school or college students," he says. "Now, there are fourth, fifth and sixth graders who feel like Evans On Ice has been part of their lives as far back as they can remember."
For more information, visit evansonice.com or follow Evans On Ice on Facebook and Instagram.