An Augusta native returns to Georgia to perform in the venue where he first entertained the idea of becoming a professional dancer.
As part of its 60th anniversary, 21-city North American tour, the Alvin Ailey American Dance Theater will perform at the Fox Theater in Atlanta this month. And Augusta native Christopher R. Wilson, a 2013 graduate of John S. Davidson Fine Arts Magnet School, will be part of the 34-dancer company.
"The Fox is the first place I saw the Alvin Ailey American Dance Theater. I was 10 years old," says Wilson, who had started dancing a year earlier. "I started to feel their essence. I knew I would do this one day."
He was encouraged to pursue dance after another Augusta native, Russell Joel Brown, who appeared in national tours of The Lion King, saw him in a dance class at a local summer camp.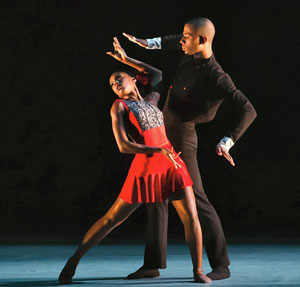 Wilson danced with Ailey II, which features young dancers and emerging choreographers, for a year, and after auditioning for AAADT in April, he joined the company in May.
This will not be the first time he has returned to his home state since he became a member of AAADT, however. He came home from New York City during time off in October and taught dance and choreography at Colton Ballet School, Davidson and Jessye Norman School of the Arts.
"It's important to give back and reach the next generation," says Wilson. "I can't do this forever. Someone has to do this after me."
AAADT is a modern dance company that includes ballet, modern, jazz, hip-hop and contemporary dance artists, and the dancers will celebrate Ailey's life and legacy with six performances in three different programs at the Fox.
"We are a very versatile company," says Wilson. "I think that's what makes us so special."
He is looking forward to dancing at the Fox. "I can't even imagine what that emotion will feel like when it happens, but I am very much ready to embrace it," he says. "I am thrilled to take the stage where I first saw my dream company."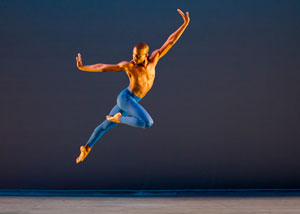 He believes the dance company gives people a platform for expression.
"With dance, I'm able to say things I wouldn't necessarily be able to put into words. It adds another layer to my voice," says Wilson. "When I'm on stage, nothing else in the world matters other than that moment. I'm on stage telling people a story."
He wants audience members to experience happiness, anger, joy or sadness through his performances.
"I want them to feel through me," says Wilson. "Once that happens, I know I've done my job."
If You Go:
What: Alvin Ailey American Dance Theater 60th anniversary celebration
When: February 21-24; performances and show times vary
Where: Fox Theater, Atlanta
How Much: Tickets start at $29
More Info: alvinailey.org, foxatltix.com or (855) 285-8499
By Sarah James