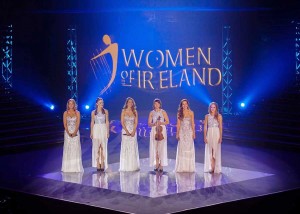 Irish eyes and rock 'n' roll fans will have plenty to smile about with these coming musical attractions
From Celtic music to rock 'n' roll nostalgia, the Jabez will be jammin' this month as Augusta Amusements presents its March lineup.
On Thursday, March 3, "Women of Ireland," a 20-member touring company of Irish performers, will take the stage with other world-class musicians, singers and dancers. A guest of the Dublin Philharmonic Orchestra during a 12-week tour of North America in 2009, the group has toured the United States every year since. 
While fans of the Eagles still might be mourning the untimely death in January of founding member Glenn Frey, they can honor the late performer's legacy when 7 Bridges presents "The Ultimate Eagles Experience" on Friday, March 4. The tribute band re-creates the experience of an Eagles concert from the band's most prolific period. 
Music lovers can enjoy another blast from the past when the one-man show, "One Hit Wanderer," written and performed by Sha Na Na co-founder Henry Gross, comes to Evans on Friday, March 18. The veteran singer, songwriter, recording artist, actor and comedian will take an autobiographical look back at the pursuit, realization and subsequent demise of his rock 'n' roll dreams. 
The performances start at 7:30 p.m. at Jabez S. Hardin Performing Arts Center. Tickets, which are $37.50 for "Women of Ireland," $35 for 7 Bridges and $43 for "One Hit Wanderer," can be purchased online at www.augustaamusements.com or by calling (706) 726-0366.