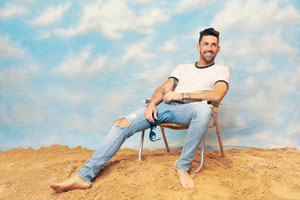 Country star Jake Owen is bringing his first-ever acoustic tour to the area
A lot has changed for multi-platinum entertainer Jake Owen since his college days when he first perched himself on barstools to play country covers live on his guitar. He has spent the last 10 years traveling with his band to entertain massive audiences in NFL stadiums.
However, Owen is returning to his roots with his first-ever acoustic headlining tour, Down to the Tiki Tonk, and the penultimate stop will be at Miller Theater's Brian J. Marks Hall on Saturday, March 14.
He will perform intimate and acoustic interpretations of songs on his most recent, highly-acclaimed album, Greetings From…Jake, including the single "Homemade," number one smash "I Was Jack (You Were Diane)" and ACM-nominated hit "Down To The Honkytonk."
"I've been looking forward to the acoustic tour since the days I used to play acoustics on a barstool in college," says Jake. "There's something so satisfying about pushing away the smoke and mirrors and lights to entertain people with nothing more than an acoustic song and a voice."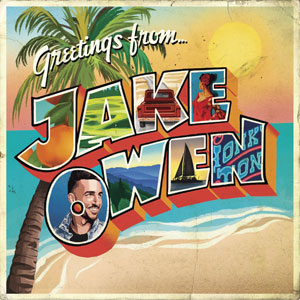 Greetings From…Jake, which debuted with more than 154,000 album equivalents to date, has yielded Owen's seventh number one hit.
In addition, "Entertainment Tonight" recently premiered the long-form extended video of "Homemade," which tells the real-life, 1940s-era love story of his 95-year-old grandparents, Bryan Yancey Owen and Jean Martin.
Owen stars in the video as his grandfather's younger self, and his grandparents narrate it. (Spoiler alert: His grandfather first spotted his future bride walking down the street in Munfordville, Kentucky when he was hitchhiking through town and waiting to catch his next ride. There's much more to the story, though. Think a camera, a coin flip and a call to duty.)
Owen says Greetings From…Jake illustrates his evolution as an artist since his first number one hit, "Barefoot Blue Jean Night," was released in 2011. In the refrain of the song about youthful exploits, he sings, "Never gonna grow up. Never gonna slow down."
Of his latest album, Owen, the father of two daughters, says, "It's got a lot of different examples of how I've grown. I've always enjoyed songs about life. I am definitely growing up, and I am definitely slowing down. I have different priorities in my life now. The music I make now has to correlate to them. It has to be authentic."
Owen taught himself to play guitar after an injury and reconstructive surgery derailed his dreams of a professional golf career. Ultimately, he started writing his own material and moved to Nashville.
"I loved the feeling of playing songs for my buddies around a campfire or on a couch, and I thought maybe I could do this in front of people," says Owen. "I've always liked telling stories. I like putting ideas to melodies. Everybody is a songwriter at heart. You just need to put it together with an instrument."
He loves being on stage, but the experience is humbling for him as well.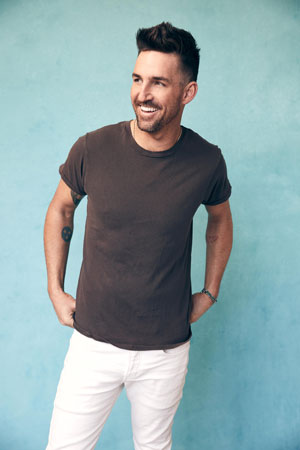 "It feels amazing. It's a feeling of being elated, but there is also a big fear to play music live for people," Owen says. "I'm just scared enough to be inspired to be better. I don't want to let people down. There are so many emotions you can have at once on stage, but it's the best feeling to have the ability to make someone feel good."
The acoustic performance, which also features singers/songwriters Larry Fleet and Scott Emerick, will not be Owen's first visit to the area. He has performed here many times, including shows at James Brown Arena and the inaugural concert at the Augusta GreenJackets' SRP Park. "I like going back to places that have been great to me," Owen says.
He hopes to return the favor to his fans.
"I want to give people the show they came for, whether they want to escape or smile or laugh," Owen says. "But I'll have a few surprises for them, too."
If You Go:
What: Jake Owen: Down to the Tiki Tonk Acoustic Tour
When: 7:30 p.m. Saturday, March 14
Where: Miller Theater Brian J. Marks Hall
How Much: $39 – $150, plus handling fees
More Info: millertheateraugusta.com or jakeowen.net