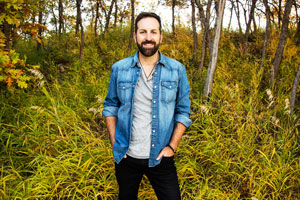 Columbia County native Josh Kelley is heading home for his first public performance in the area in 10 years.
For his upcoming album, slated for release in June, Columbia County native Josh Kelley taps into the family life he shares with his wife, Katherine Heigl, and their three children.
On March 20, however, the Lakeside High School grad might turn back the clock. That night the singer/songwriter will perform at The Country Club Dancehall & Saloon as part of a spring tour in support of the single and video, "Busy Making Memories," that he released last fall.
"It's a solo acoustic tour. The show has a lot of heart and a lot of comedy. It's almost like a variety show," says Kelley. "It's my favorite way to perform. It's the way that I express myself best. I can get back to my roots and the way that I got here."
During the performance, Kelley will tell stories and play original songs as well as some of his favorite covers.
"I try to bring the feeling that we're all sitting in a living room together," he says. "I love bringing in every aspect of entertaining that I love."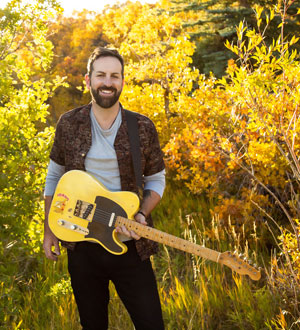 All of the venues on his spring tour have a seating capacity of 200-500 people. However, Kelley plans to offer a little something extra to the local audience, where he expects to see plenty of fellow Lakeside alumni and friends.
"It will be an unofficial Lakeside High School reunion – with a few surprises," he says. "I'll come up with material a couple of days before or on the spot. It's just a fun, goofy show."
Kelley added comedy to his shows several years ago when he decided that he didn't want to hold himself back in his performances. "My wife says she married me because I'm funny, but I'm a much better singer than comedian," he says.
Whether he is telling jokes or singing songs, however, he feels at ease on stage. And he hopes to convey that same sense of joy to his fans.
"I want them to leave fully entertained," Kelley says. "I want it to be an experience."
Admittedly, he used to feel added pressure when he performed before hometown crowds. That feeling has waned through the years, though.
"Over time, you change a little. Each time I come back, they see that change," says Kelley. "About four years ago, I stopped caring about what other people think. I try to be authentic. I don't write songs that I don't relate to because I don't believe them either."
For instance, "Busy Making Memories," is about family memories and adventures that were inspired by his kids on New Year's Day 2019 on the Kelley family ranch. Making the video was a true family affair, as Kelley and his wife collaborated on its concepts, editing and directing. Kelley also produced and engineered the single himself in his-barn-turned-studio where he creates most of his music.
"I wrote that song as a reminder that I'm not so busy in my career that I'm not making memories with my family," Kelley says. "It's not just a glimpse into my life. It's relatable, so it's a glimpse into anyone's life. Being relatable is always my goal."
In addition to "Busy Making Memories," his show will include his latest single, "Love Her Boy," which was released in February. "I think it's the best song I've made since my first song, 'Amazing,'" Kelley says.
Kelley, who plays 14 instruments and started recording music on a "little tape machine" when he was 10 years old, will have a busy summer. In addition to the release of his currently untitled album, his first since 2016, he will perform in a supporting slot on "a big tour for a big artist" in July. Sorry, he can't divulge any more details yet.
In the meantime, though, he just keeps perfecting his craft.
"Over the years, I always try to keep getting better," Kelley says. "I try to be a better singer, lyricist and musician."
If You Go:
What: Josh Kelley
When: 9:30 p.m. Friday, March 20
Where: The Country Club Dancehall & Saloon
How Much: $15 in advance, $75 VIP, plus handling fees
More Info: @joshbkelley, joshkelley.com, countryclubaugusta.com