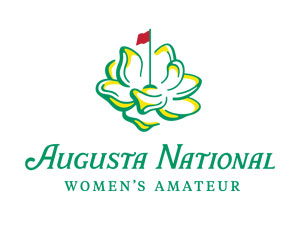 Augusta National Golf Club will hold its inaugural Women's Amateur Championship this year
A new tradition will begin this year at Augusta National Golf Club when the final round of the inaugural Augusta National Women's Amateur Championship takes place on Saturday, April 6.
The 54-hole, stroke play tournament – announced by Fred Ridley, chairman of Augusta National and the Masters Tournament, at last year's Masters Tournament – will feature an international field of 72 players.
The first two rounds of the tournament will be held on the Island and Bluff nines at Champions Retreat Golf Club on Wednesday, April 3 and Thursday, April 4. After a 36-hole cut, the top 30 competitors will advance to the final round. However, the entire field will play Augusta National for a practice round on Friday, April 5.
Invitations have been extended to the winners of the U.S. Women's Amateur, Ladies' British Open Amateur Championship, Women's Amateur Asia-Pacific, U.S. Girls' Junior, Girls' British Open Amateur Championship and Girls Junior PGA Championship.
Additional participants have been determined by awarding invitations to winners of other recognized championships and by filling positions in the field based on the Women's World Amateur Golf Ranking at the end of the 2018 calendar year. Remaining spots have been filled by special invitation from the ANWA Championship Committee.
Based on the Women's World Amateur Golf Ranking, the top 30 players from the United States who were not qualified otherwise have been invited. The next 30 highest ranked players, who were not qualified otherwise, also received invitations.
The tournament champions, provided they maintain their amateur status, will receive invitations to the event for the subsequent five years.
"Receiving an invitation to the Augusta National Women's Amateur is representative of a remarkable amateur career, and so much more," says Ridley. "We share in the excitement of the players, not only for what will unfold in April, but also for what their involvement will mean to increasing interest in the women's game."
Tickets to the event, which were available through an online application process, are sold out. No tickets will be available at the gate. However, NBC Sports will broadcast three hours of live final-round coverage, and Golf Channel will deliver highlights, live reports and news coverage throughout the event.
By Betsy Gilliland