Go calypso at this festival that celebrates reggae, jerk and all things Jamaica
Summer may be winding down – sigh – but there's no need to relinquish the spoils of the season just yet. A visit to Jamaica would make it last a little longer. Even a day trip to Charleston would serve the purpose. Or traveling to Charleston and pretending you're in Jamaica would offer the best of both worlds.
Actually, it's not as far-fetched as it sounds. Not with the sixth annual South Carolina Reggae Jerk & Wine Festival and Exhibition at Magnolia Plantation & Gardens on the summer schedule.
Three in One
The festival features three events bundled into one celebration with Jamaican jerk food paired with wine, reggae music and a self-guided tour of Magnolia Plantation.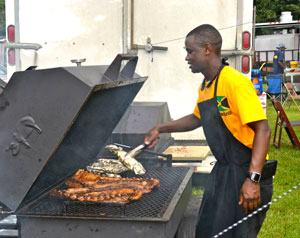 The event transports festivalgoers to the island of Jamaica, which is famous for its beautiful beaches, reggae music, Blue Mountain coffee, exotic fruits and cheerful people with their beautiful Patois language. However, no one truly has experienced Jamaica without a taste of Jamaican jerk.
Jerk pork originated in Boston Bay, Portland, Jamaica, and barbacoa, from which the term "barbecue" is derived, was made in a hole dug in the ground.
A form of cooking meat, as well as a seasoning, jerk started in the Caribbean with the Taino people and the Maroons (runaway slaves who lived in fear of being captured by the Spanish and then the English until a treaty freed them from English rule) who dwelled in the mountains.
Under this cooking method, wild hogs were marinated with spices including scotch bonnet peppers and laid out on pimento sticks in a hole. They then were covered to retain the heat and flavors as well as to curb the smoke from escaping and give away their whereabouts. Needless to say, word got out about the wonders of jerk, and Jamaican pork is popular all over the world.
At the festival, guests will be greeted with a complimentary jerk sample pairing with Irie jerk wine, a complimentary 3-ounce wine sample and a complimentary 9-ounce wine glass. The jerk sample will be provided by Caribbean Rootz visiting chef Ty from Jamaica.
In addition, the festival will include a wine presentation, more wine samples, the opportunity to purchase wine by the bottle or glass and beer sales. Special pricings on featured wines will be available at a retail tent.
A jerk cook-off will be open to professional chefs and amateur cooks, and Jamaican food selections will be available for purchase from vendors. Festivalgoers also will learn about the process of making jerk.
Of course, a Jamaican festival would not be authentic without the soothing sound of reggae music, which also was invented in Jamaica. The event will feature live concert performances by reggae bands, a Caribbean DJ and radio host Jamaican Wayne Hall from Reggae Vibes Radio. Music lovers also can experience Soca, aka the "Soul of Calypso."
Along with music and food, the festival also will offer a pepper-eating contest, dominoes tournament, Ludo game (Jamaican board game), arts and crafts vendors and a raffle.
Garden Variety
A portion of the proceeds from the event will benefit Healthy Lifestyle Network, a nonprofit organization that teaches self-management and healthy lifestyle skills to children and adults in Charleston and in Jamaica. To help with programs, donations of school supplies, soccer balls sizes 3 and 4, shin guards, arts and crafts supplies, cotton fabric and hand-quilting thread will be accepted as well.
Fine food and drink, coupled with generosity, can't help but create a satisfying atmosphere, but the festival ambiance will feature more than a laid-back island vibe. Held on the grounds of Magnolia Plantation, the event also offers a self-guided walking tour of the property.
Founded in 1676 by the Drayton family, the gardens have witnessed the history of the nation unfold since pre-American Revolution days. The property, the oldest public tourist site in the Lowcountry and the oldest public gardens in America, opened its doors to visitors in 1870 to view the gardens' thousands of flowers and plants. Many parts of the gardens are more than 325 years old.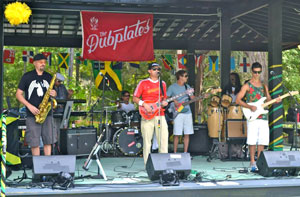 Although the plantation has stayed under the ownership of the same family for more than three centuries, each new generation has added its own personal touch to the property. Through the years, Drayton descendants have expanded the varieties of flowers that include camellias, daffodils, azaleas and other species that bloom year-round.
While most of America's gardens are formal and try to control nature, Magnolia Plantation & Gardens is different. This property cooperates with Mother Nature to create a tranquil landscape where man and nature can co-exist in harmony. The romantic-style gardens have their roots in the industrial revolution of Europe. They were designed to help the common man forget his dreary workday life in the factory and go to a place where emotion pulls rank over reason. Form, balance and symmetry are cast to the wind.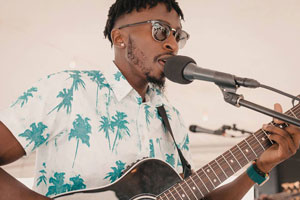 Is there a better way to celebrate the last vestige of summer?
If You Go:
What: South Carolina Reggae Jerk & Wine Festival and Exhibition
When: noon – 7 p.m. Sunday, August 25
Where: Magnolia Plantation & Gardens, Charleston, S.C.
How Much: $40 regular admission; $25 designated drivers and ages 13 – 20; free for children ages 12 and under
More Info: screggaejerkfestival.webs.com
By Morgan Davis