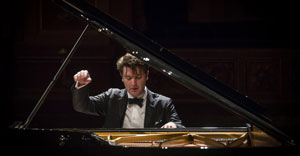 Augusta Symphony crosses centuries with guest performers this month
From keyboards to horns, the music Augusta Symphony presents with guest artists this month will highlight popular favorites from classical to rock.
Rejuvenate on Friday, November 5 will feature pianist Alessio Bax, a native of Italy who has performed on five continents with more than 150 orchestras.
The performance will feature Respighi's "Gli Uccelli (The Birds)," Mozart's "Piano Concerto No. 21," Debussy's "Prelude to the Afternoon of a Faun" and Poulenc's "Sinfonietta."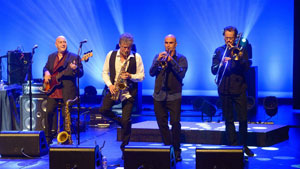 The symphony will rock 'n' roll a week later when Brass Transit accompanies the orchestra on Thursday, November 11.
The musicians will perform hits of pop/rock group Chicago, such as "Saturday In The Park," "25 or 6 to 4," "If You Leave Me Now," "Feelin' Stronger Every Day" and "You're the Inspiration."
Both concerts begin at 7:30 p.m. at the Miller Theater. Last year, the symphony livestreamed concerts for people to watch at home, but currently there are no plans to do so this season.
"A lot of patrons used that service, and they enjoyed it. But of course, it's not the same as being at the Miller," says Meyer. "It's a social thing to go to the symphony and be around other people and experience the music."
For more information, visit augustasymphony.com.