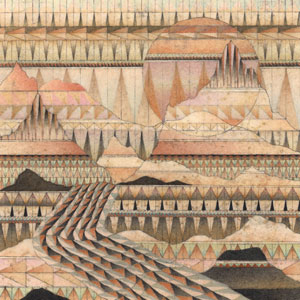 As wisps of the holiday season begin to ignite olfactory memories, our hibernation reflex kicks into a bonfire of reflection and sentiment, electrifying the anticipation of gatherings and celebrations to come.
The soundscapes that provide ambience to the bustle are an important contribution to set the table for any mood or milieu. One album to toss into the knapsack of autumn's awesomeness is Alpenglow, the 10th release by folk-grass sextet Trampled By Turtles.
With their mastery of folk emotion and signature blend of harmonies and virtuosic instrumentation, the group once again proves themselves to be modern-day troubadours of nature's majesty.
Each track is like exploring a new facet of the wilderness, from energetic mountain peaks to serene riversides. From the rumble-picking opener, "Mountain Call," to the golden melody of the title track, Alpenglow captures the breathtaking awe of being wide open on a crisp mountaintop and reminds us of the wonder that lies just beyond our doorstep.
So, lace up your hiking boots, grab some hot cider and enjoy the season of thankful times with the ones who give you joy.
– Chris Rucker