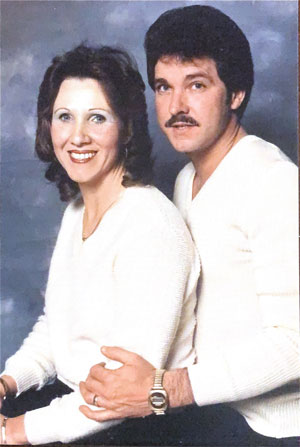 When you know, you know. Suzanne and Pete Adams of Appling will celebrate their 51st wedding anniversary on February 20, and it all started when she spotted him on the dance floor one night in the fall of 1969.
"He was so good looking. He could dance," says Suzanne. "I love to dance, and he's still one of the best dancers I've ever seen."
She told her friends she was going to marry that guy. "They just laughed and said, 'You don't even know his name,'" recalls Suzanne.
Undeterred, she told a male friend to tell Pete to ask her to dance, and he did. Suzanne invited Pete to go to breakfast with her and a group of friends the next day, but he declined. She later found out he didn't have the money.
Pete also had just come out of a relationship, so he was reluctant to become involved with someone else so soon.
As fate would have it, though, both of them worked in retail stores in downtown Macon, so they still saw each other daily. Pete finally called Suzanne at work one day and asked her out. They went dancing again at a different place.
"She was just the one for me," he says. "She was a little more aggressive than I was at first. I'm glad she was because I fell in love with her."
During their courtship, Pete picked a rose and took it to Suzanne every day. "I shouldn't have done that because they came from the garden at the town hall," he says.
Less than six months after they met, the couple got married in Lakeland, Florida by the justice of the peace. The ceremony cost $10, but first they went to an Army-Navy surplus store and bought two rings for $1 apiece.
They got proper wedding rings later. However, Pete says, "That doesn't make for a lasting marriage." They agree that commitment and a Christ-centered relationship are the keys to a long-lasting marriage.
"You have to give and take," Suzanne says. "You have to be committed and love one another. It isn't always easy roads. You have a lot of rocky roads."
Suzanne and Pete have six children, 17 grandchildren and six great-grandchildren. And every time he looks at her, Pete is reminded of one of the things that made him fall in love with her.
"She had the prettiest blue eyes," he says. "She still does."