Mark Finuf has come a long way in the business that his parents, Larry and Barbara, founded 39 years ago in a small building on Reynolds Street in Augusta. He started as a helper at Finuf Sign Company – "a hole digger," he says – but now he has a new title: Boss.
"I learned all of the big and little things about designing, fabricating and installing signs from my dad," Mark says. "I learned about leadership from him, too."
Growing along with Mark, the business has moved twice from its humble beginnings to the Grovetown building he now owns. New products and new ways of operating, such as software upgrades and new lighting elements, have changed the business as well. However, basics like good customer service have remained the same.
426 Park West Drive
Grovetown, GA 30813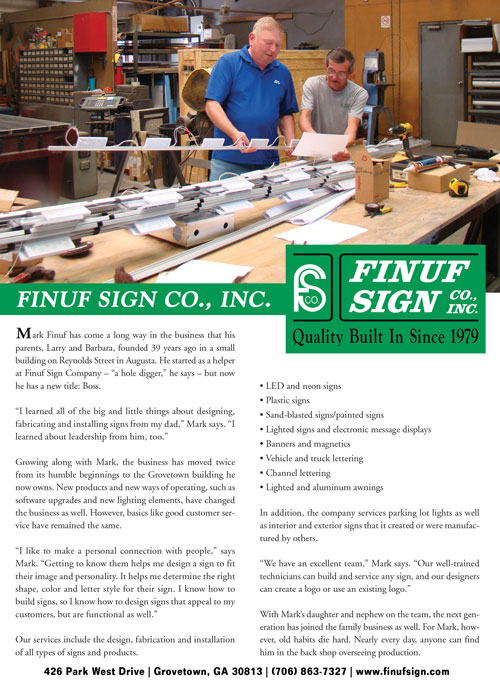 Visit our website at www.finufsign.com