A trio of local charities will benefit from a popular bike ride for cyclists of all abilities.
All expectations are that the Best Dam Ride Ever will live up to its name when bicyclists take part in the fundraiser the first weekend in October.
Geared toward cyclists of all abilities, bike riders can pick one of several distances to hit the road or hit the trail.
While the 100-mile century road ride is for advanced riders only, the 29-mile road ride is designed for bikers who are new to road cycling or who have not ridden for a while. However, most riders opt for the 62-mile metric century – the original Dam Ride.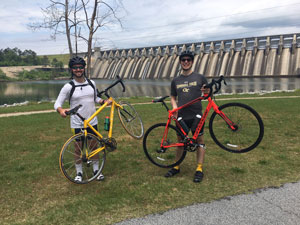 In addition, SORBA-CSRA will offer mountain bikers a fun ride on the historic Bartram Trail. Riders can choose from multiple distances ranging from 5 miles to 36 miles.
After the ride, cyclists can enjoy lunch provided by Mot's Barbeque.
Proceeds from the ride benefit Augusta Urban Ministries, which provides furniture and household goods to families and individuals in need; the Liam Caracci Foundation, which supports parents who experience stillbirth and infant loss; and SORBA-CSRA, which promotes trail preservation and development, riding opportunities, fun and fellowship for area mountain bicyclists.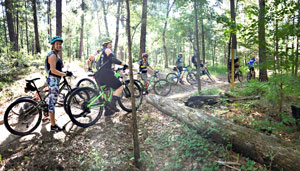 If You Go:
What: Best Dam Ride Ever
When: 8:30 a.m. Sunday, October 2
Where: Below Dam Park (South Carolina side)
How Much: $45 (includes T-shirt, water bottle, rest stops and lunch)
More Info: bestdamride.com