Neighborhoods with working farms are sprouting up across the country, and Wrights Farm in Grovetown is the first of its kind in the area.
When David Daughtry started his position as farm manager at Wrights Farm in January 2021, he was greeted by barren land (except for briars), a white fence, a windmill and an empty shell of a barn.
"We didn't have a tractor or a shovel or seeds to plant," he says. "We started from absolute scratch."
Wrights Farm, a 300-home subdivision under development off of Wrightsboro Road in Grovetown, is one of a handful of agrihoods in the state and the only one in the area. For the uninitiated, an agrihood is a planned community that integrates agriculture into a residential neighborhood to facilitate food production and healthy living.
While developers started creating agrihoods about 20 years ago, the concept has grown in the past decade. According to the Urban Land Institute, the United States is home to more than 200 agrihoods and counting.
"It's a very cool concept," Daughtry says. "Once people take a step into our operations, it opens their minds and opens their eyes."
From the Ground Up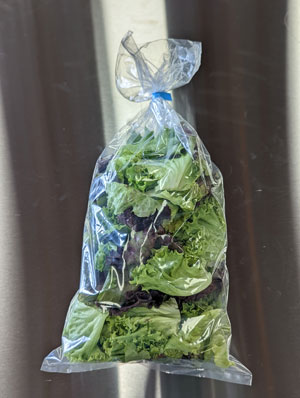 Focusing on farm-to-table practices, the 5-acre working farm has partnered with Goodwill Industries of Middle Georgia & the CSRA to provide high-quality produce to Edgar's Hospitality Group facilities. As the hospitality division of Goodwill, the group manages the Pinnacle Club, Edgar's Grille, Edgar's Bakehouse, Snelling Conference Center and Edgar's Above Broad in Augusta as well as two establishments in Macon.
"I'm looking forward to spring and summer when we're in full production," says Bruce Ozga, vice president of culinary education for Helms College, a career college sponsored by Goodwill. "It's going to be really exciting."
After all, Daughtry spent most of last year on the development and construction of the property. His first mission was to finish the parking lot and lay sod around the barn, which includes two coolers for storage, sinks to wash produce and grading tables to separate premium produce from less premium products. "They might not look as pretty, but they still taste good," Daughtry says of the less premium vegetables.
He also grew four-tenths of an acre of peas and four-tenths of an acre of corn last year. Much to his delight, these crops attracted "good bugs" such as honeybees, wasps and lady beetles (better known as ladybugs).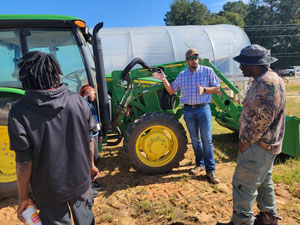 "I was happy to see them naturally," says Daughtry, a Grovetown native who studied crop and soil science at Abraham Baldwin Agricultural College and the University of Georgia.
Now that the initial development of the farm has been completed, he can turn his attention to planting and growing produce on the 3.2 acres of the farmland that will be used for crops.
"Some of what we grow goes to our chefs, and the general public can come here and purchase some of it," Daughtry says. "We will have at least two varieties of everything we grow."
When he selects produce to plant, he looks for vegetables that have robust flavor. The crops will include arugula; tatsoi (an Asian version of spinach); peas; green beans; beets; white, purple and orange carrots; 13 types of tomatoes including beef, plum, cherry, bumblebee and zebra; 15 – 20 varieties of lettuce; 20 – 25 varieties of salad greens including kale, collard, mustard, turnip and spinach; table, salad and pickling cucumbers; radishes; peppers; squash; green onions and herbs.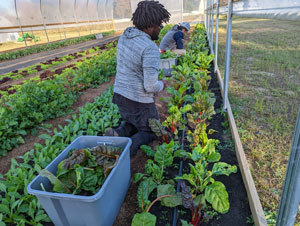 Daughtry also hopes to add blueberry, blackberry and raspberry bushes as well as wildflowers that attract pollinators and other beneficial insects.
"We'll plant almost year-round, with large plantings in early spring and late summer," he says.
With a climate-controlled greenhouse and a high tunnel with natural ventilation onsite, Wrights Farm can extend its growing season. One of the greenhouses also has a block set aside for a chefs' garden, where they can grow herbs and flowers.
"We try to do everything as sustainably as possible. A main focus for us is crop rotation. It helps us manage diseases and pests in the areas that we rotate," says Daughtry. "Agriculture requires hard work and long hours, yet it's so rewarding and fascinating."
He enjoys the challenges of farming (which in his case, include allergies to dust, grass and plants) – even when things don't go as planned.
"When you fail, you learn, and the next time, you do it better. Sometimes you get one chance a year to do something," he says. "It takes a lot to make a farm work. Efficiency is key for us. Paying attention to detail matters."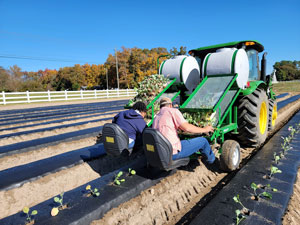 In addition to managing the day-to-day farm operations, Daughtry teaches lab classes to Helms College culinary students, conducts seminars for community members and organizes volunteer days.
Farming Out the Fun
As part of their learning experience, the students select five vegetables they want to grow and plant the seeds. "Throughout the course, they'll visit the farm to care for the plants they're growing," says Ozga.
For their final, the students harvest their plants and prepare dishes using the products they grew.
In addition, Ozga says, "We're looking at developing some type of program in culinary agriculture and connecting the farmer and the chef. It will be a special program that would be completely farm-to-table. Chefs know a lot about food, but they don't know a lot about the farming aspect of it."
They're not alone. According to the U.S. Department of Agriculture Natural Agricultural Statistics Service, Daughtry says, "Of the entire population worldwide, 2% works in agriculture. They feed the other 98% of the population."
In addition, he says, 96% of U.S. farms are family owned.
To educate community members, Daughtry holds 45-minute seminars about topics such as soil fertility, irrigation management, plant nutrition and how to look for pests. "I want to teach people information that they can take home with them," he says.
Last year, he also held a couple of community days for volunteers. Typically, he has 10-15 volunteers onsite at a time from 8 a.m. until noon. Other times, he has one or two people shadow him for a day.
Volunteer opportunities include greenhouse production, soil health, planting and growing structures, integrated pest management, harvest and post-harvest handling, and post-season management.
Daughtry plans to have volunteer sessions monthly on Saturdays during big growing seasons. He also wants Wrights Farm residents to get involved with the operation.
"I want them to be able to participate as much as possible," he says. "A lot of people have plenty of ideas that I would never think of."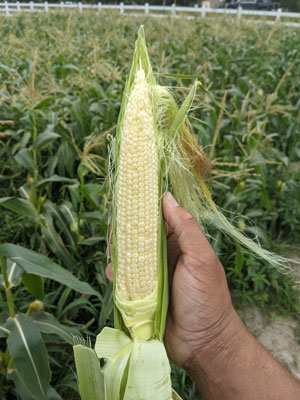 Wrights Farm also will open a produce stand for the community this spring. While it can take five to seven days for foods to go from fields to grocery store shelves, Wrights Farm produce can be served locally two days after harvest.
"When we say local, we mean local," says Daughtry. "When we say fresh, we really mean fresh. And we can back it up with a timeline."
Ozga appreciates the quick turnaround that agrihoods offer as well. "People want to have access to fresh ingredients. The produce can be harvested that day or the day before, and it's on people's plates that night for dinner," he says. "The closer to harvest time that you consume food, the higher the nutrient value."
Helms College students and chefs might give demonstrations at the produce stand as well.
Wrights Farm also works with Augusta Locally Grown and Eat Local CSRA, and the farm plans to offer online ordering for its produce. In addition, Daughtry hopes to provide fresh produce for other local restaurants.
For volunteer opportunities or more information, visit wrightsfarmaugusta.com.
By Sarah James