Music, film and storytelling highlight Augusta Symphony's new season.
A little bit classic; a little bit country; a little bit Hollywood and a little bit rock 'n' roll. Music aficionados no doubt will find something to love in the innovative programming for Augusta Symphony's 65th season, Beyond Boundaries, this year.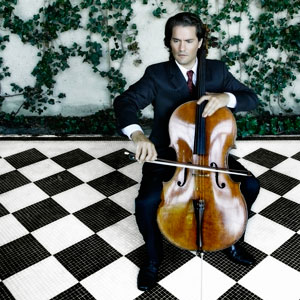 "We are hoping to take the regular experience at the symphony and elevate it even further, thus going beyond the boundaries of the traditional concert experience," says Dirk Meyer, music director.
The orchestra will open the season, and its Symphony Series, with The Romantics, featuring cellist Zuill Bailey, on Friday, September 27. The music will include Still's Poem for Orchestra, Tchaikovsky's Romeo & Juliet and Dvorak's Cello Concerto.
In this series, the orchestra will present masterworks by the greatest composers throughout history to the present, and two of these concerts will include performances of four previously unrecorded works by American-Uruguayan composer Miguel del Aguila.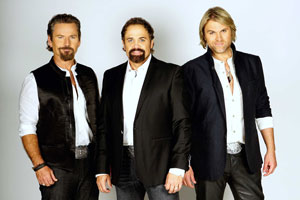 The performances will be professionally recorded and ultimately released on a classical music label in collaboration with the composer's publisher, peermusic Classical, the world's largest publisher of music.
"This will be the first time ever that the orchestra is undertaking a recording project. To record and release four previously unrecorded works by a prominent American composer is an amazing feat for an organization of our size," Meyer says. "With the help of peermusic, we are confident we will find the right label and are in good hands regarding distribution of the recording. This release will bring national – if not international – coverage and recognition to our orchestra."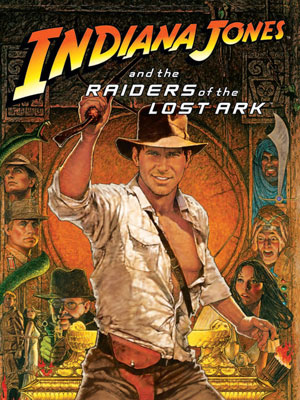 The symphony also will build on last year's introduction of multimedia to the concert hall with the audience-engaging EnCue app. In Indiana Jones and the Raiders of the Lost Ark, the film will play on a big screen suspended above the stage while the orchestra performs John Williams' movie score.
The symphony's performance of Holst's The Planets will feature projections of NASA video and images of the solar system from Voyager 2.
In the Pops! Series, the Texas Tenors will accompany the symphony to perform holiday favorites with cowboy charm in "Deep in the Heart of Christmas." Patrons can rock out to "The Music of Billy Joel" and "Revolution: The Music of The Beatles" in this series as well.
The Family Concerts at the Jabez S. Hardin Performing Arts Center in Columbia County include "Halloween at the Symphony" and "Musical Fairy Tales." For the Halloween performance, the entire family is invited to come in costume and listen to spooky classical favorites. L'Histoire de Babar, with a narrator and the orchestra telling the story of the beloved little elephant, will highlight the Fairy Tales concert. These one-hour programs are ideal for introducing children to the symphony, and Meyer will explain the meaning of the pieces between performances.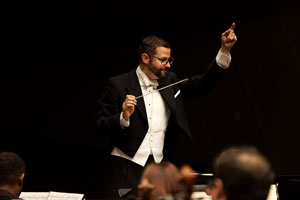 "This season we will again offer a mix of beloved classics, interspersed with lesser known works and composers. I believe audiences truly enjoy hearing something they know and love, but then also find a new treasure and discover something they didn't know yet," says Meyer. "Orchestral music truly has transformative powers. It expresses those emotions that cannot be expressed with words and gives us a glimpse of what the human mind can achieve. The shared experience of art can help us overcome our differences and unite us in what is truly important – our shared humanity."
If You Go:
What: Augusta Symphony's The Romantics
When: 7:30 p.m. Friday, September 27
Where: Miller Theater
How Much: $22 – $69; season tickets also are available
More Info: (706) 842-4080 or augustasymphony.com