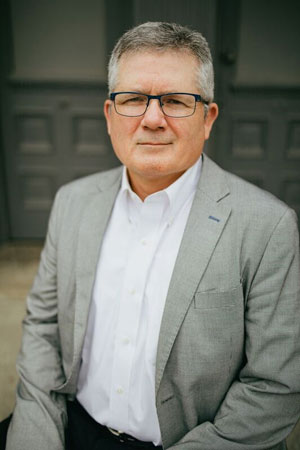 Go behind the crime scene tape with a GBI special agent as he investigates a local murder in a true-life homicide case
Retired GBI special agent Doug Parker always knew he wanted to follow in his father's footsteps and pursue a career in law enforcement – from the time he was shot at as a 13-year-old when he tagged along with his father to track down moonshiners.
Parker and his father, who was chief of the Clayton County Police Department, escaped the bullets that went flying in their direction, and the young teen's future vocational path was set. During his 30-year career, Parker investigated more than 250 death cases.
However, one of them in particular – the 1997 murder of 25-year-old Kristia Anderson, who was ambushed and shot to death on Highway 25 in Burke County as she drove home from work late one night – stuck with him. In his new book, A Killher Plan, Parker takes readers beyond the crime scene tape for an inside look at the two-and-a-half-year investigation.
"It was one of the more interesting cases that I worked," Parker says. "It had a lot of twists and turns."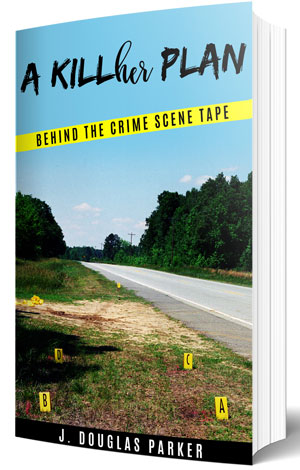 Pursuit of Justice
For Parker, there was little mystery as to who was responsible for Kristia's death. The challenge was proving it.
He knew just where to start the investigation, though. Although Kristia's husband, Ken, had called local authorities to see if any accidents had been reported when she didn't come home on time, Parker noticed at the crime scene that Anderson leaned aloofly against his pickup truck with his arms and feet crossed. He asked no questions and showed no interest in seeing his wife.
"He had no feelings, no emotion," says Parker. "Nothing really bothered him. Ken always tried to blame everybody else."
In the book the former GBI special agent, who retired in 2012, takes readers through the investigation from interviewing witnesses and suspects and setting up polygraph tests to conducting records searches and collecting evidence.
He describes the attempts to find the murder weapons, which took 18 months to discover, and the legal proceedings of the case. Ultimately, Anderson, and the two men he hired to kill Kristia, Charles DeWayne Reeves and Bernard Edward Meadows, were brought to justice.
Reeves and Meadows entered guilty pleas and agreed to testify against Anderson. They are serving life in prison without parole. Anderson also pleaded guilty and is serving a life sentence without parole.
"Kristia was a good person," says Parker. "She didn't meet a stranger."
Because of the strong rapport he developed with Kristia's mother, Patricia Kehr, Parker admits that the Anderson case "softened me up a little bit" and made him more sympathetic to the needs of surviving family members.
"Families have a lot of feelings that at first I probably didn't pay as much attention to as I should have," he says.
Nevertheless, he says, investigators need to remain detached to do their jobs. "You have to remove yourself. You see so much stuff," says Parker. "People get killed in so many different ways."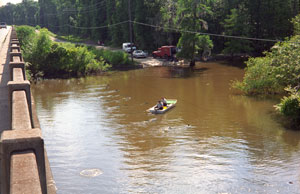 Larger Purpose
He hopes the book will help other crime victims and surviving family members in homicide cases understand the hows and whys of criminal investigations and what happens at trial.
"I don't think there's another book out there that goes into why law enforcement does certain things," says Parker. "And I didn't realize what a family goes through. This case gave me insight into what they're dealing with."
Parker says law enforcement officers are tight-lipped about what they have learned during an investigation for reasons that family members often don't comprehend. "It's intentional, but not mean-spirited," he says. "They need to get proper confessions and submit evidence properly. They have to get to the truth."
Throughout the book, Parker intersperses details from other cases to illustrate the techniques that homicide investigators use to solve cases. He also weaves in stories about his upbringing in a law enforcement family – including the infamous moonshine raid – and other aspects of his career such as major drug investigations, dignitary protection details, and the creation and implementation of security plans and training for the 1996 Olympics in Atlanta.
Currently, Parker has a consulting business. He works with families that have unanswered questions about cases; assists police officers who have been charged with crimes; provides active shooter training for businesses, school systems and churches; provides threat assessments and security plans for individuals and businesses; and reviews policies and procedures for law enforcement agencies.
He also has held several local book signings since A Killher Plan, which was five years in the making, was published. Invariably, someone will come up to him at one of the events and tell him something new about the 22-year-old case.
"A lot of people knew about it," Parker says. "It was in the news every day when it happened."
For more information or a schedule of upcoming book signings, visit akillherplan.com.