More people, more housing, more businesses, more restaurants, more healthcare options and more recreational opportunities keep coming to Columbia County.
To no one's surprise, the population in Columbia County just keeps on growing. After all, the county's economic vitality and quality of life are selling points to new residents.
"People can come here and enjoy affordable housing, a lot of amenities, an award-winning school system and be governed by an award-winning government," says Scott Johnson, county manager.
Scott Sterling, the county Planning Services director, agrees.
"The commissioners rolled back taxes again this year," he says. "We're getting to be one of the lower tax communities in the state."
Columbia County's estimated population is 161,988 in 2021 with a growth rate of 1.65% in the past year, according to the most recent U.S. Census data and worldpopulationreview.com. The county's estimate population in 2020 was 159,351.
In Grovetown, the estimated population is 16,734 in 2021, with a growth rate of 4.96% in the past year, and 15,943 in 2020. Harlem's estimated 2021 population is 3,591, with a growth rate of 3.16% in the past year, and 3,481 in 2020.
Of course, these new residents – along with existing residents – need places to live and work, and residential and commercial construction is keeping pace with the population growth.
From August 1, 2020 through August 15, 2021, Columbia County issued 997 residential building permits and 82 commercial building permits. From August 1, 2019 through August 15, 2020, Columbia County issued 867 residential building permits and 101 commercial building permits.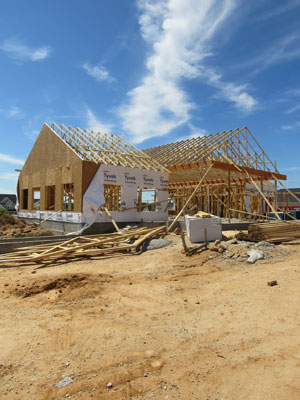 "The economy hasn't done too much to slow us down," says Sterling. "As with everything, the supply chain is slowing us down. For the most part, we've done as well as anybody has to keep going."
Harlem issued 64 residential building permits, but no commercial building permits, from August 1, 2020 through August 15, 2021. The city issued 125 permits for new residential construction and a commercial renovation for the Cyber Center in conjunction with Fort Gordon from August 1, 2019 through August 15, 2020.
Debra Moore, the city manager, says people like Harlem's hometown atmosphere. "Everybody knows everybody," she says. "It's just like one big family."
From August 1, 2020 through August 15, 2021, Grovetown issued 260 residential building permits and seven commercial building permits. Of the residential building permits, 219 were for single-family dwellings and 41 were for multi-family units, primarily townhouses. Six of the seven commercial permits were issued for professional offices in the Brighton Landing development.
From August 1, 2019 to August 15, 2020, Grovetown issued 198 permits for new single-family residential homes and 81 permits for new multi-family townhouses and apartments. The city did not issue any permits for new commercial construction during that time frame.
Ronald Kurtz, the Grovetown director of Planning and Community Development, believes the city, which has seen a population increase of about 50% in the last 10 years, has a lot to offer to its residents.
"First and foremost, Grovetown is a warm, welcoming community," says Kurtz, who started his position August 2 after moving to the area from suburban Atlanta. "It's a community that is well-located to a lot of things."
He says Fort Gordon and the Cyber Command Center, as well as the school system, are driving growth to the area.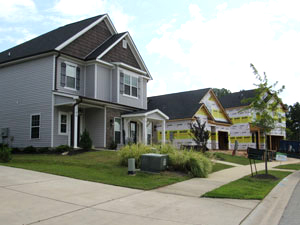 "It is not as overloaded as the metro Atlanta area," he adds. "We have an opportunity here to handle a lot of the expected growth in a responsible way."
To balance the needs of longtime and new residents, he says, "We need to maintain positive lines of communication, provide a high-quality level of service at the city and do the best we can with the resources we have."
The city is trying "to encourage a live, work, play environment" with its planned use development.
"We need to provide the proper infrastructure and handle growth in a controlled and calculated manner rather than figure it out afterward," says Kurtz. "We are well-prepared to tackle that. Everyone in the city is excited to have these challenges, and we're energized by them. We're ready for it, and we're looking forward to what lies ahead."
By Leigh Howard