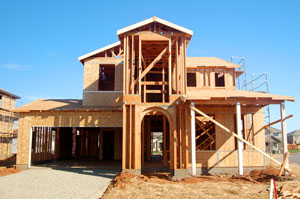 Development in new and existing neighborhoods offers a sense of community.
Home construction in Columbia County is not letting up, and people keep moving into new or expanding existing neighborhoods.
"Most people in Columbia County welcome the growth, but they're still comfortable with the hometown feel we have," says Scott Johnson, the county manager.
He says the commissioners have "a good sense of the residential development needed in the county," and they use Vision 2035, the county's master plan for growth and development, as their guide.
The county tries not to get too much density in any area, he adds, and the county also tries to install the necessary infrastructure ahead of development.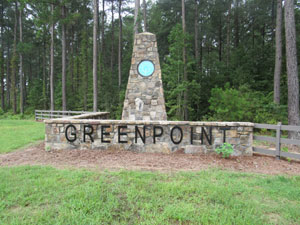 "We require developers to build a lot of their own infrastructure to county specs and donate it to the county. Then we maintain it for them," Johnson says.
Scott Sterling, the county Planning Services director, says the highest residential growth areas in the county include the Gateway area, Riverwood and William Few parkways and Harlem.
Home construction is continuing in neighborhoods such as Tillery Park on Baker Place Road, Greenpoint in Harlem, Misty Meadows and Kelarie on Baker Place Road and William Few Parkway, Whispering Pines and Highland Lakes on William Few Parkway, Wrights Farm on Wrightsboro Road and Jackson Heights on Old South Belair Road.
Greenpoint is a 1,200-acre master-planned community that eventually will stretch from Interstate-20 south to the new Harlem Middle School, where the first phases have been constructed on 230 acres.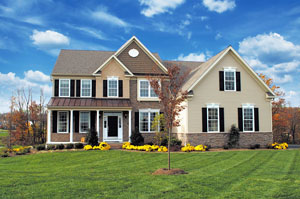 In the Dublin Village section of Kelarie, two- and three-bedroom ranch-style townhomes are scheduled for completion in December.
Whispering Pines, a 350-acre community in Evans, has more than 50 homes in various stages of construction.
A planned community of 160 homes on a former dairy farm, Jackson Heights in Grovetown features green space, mature pecan trees, alley garage entrances and a community pond.
In Evans, The Heron at River Island, an apartment complex off of Blackstone Camp Road, has opened. A mixed-use development project also has started in The Plaza at Evans Towne Center. In addition to six four-story apartment buildings totaling 301 residential units, the development will include ground-level retail stores, which are under construction.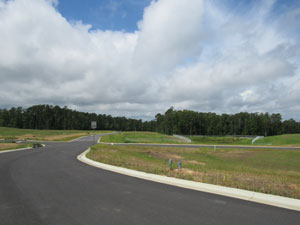 In Harlem, home construction in Cornerstone III & IV is ongoing. "Construction in Section IV is just starting and will consist of 95 single-family homes," says Debra Moore, city manager.
Construction in Amesbury Station, a townhouse development of 95 units on North Louisville Road, also is continuing.
The city also was working on a punch list of items to get final plat approval for Hickory Woods, a development of 112 single-family homes at Sawdust Road and North Fairview Drive, in late summer. Moore says the plan is expected to be approved and construction could begin in early fall.
In addition, the city is working on construction plans for Heritage Ridge, a mixed-use development on North Louisville Street that will include three commercial buildings and 72 townhomes.
Residential development is continuing in the city of Grovetown as well.
Site work is underway at Rivercrest Townhomes, a new 45-unit development on Newmantown Road across from Liberty Park in Grovetown. Pending approval of the final plan, construction could begin in the next six to 12 months.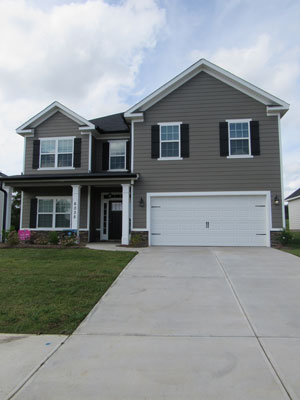 Section II of Deer Hollow off of Wrightsboro Road is nearing completion. This section includes 110 single-family homes, and construction will begin shortly on 54 more homes in Deer Hollow.
Construction also is continuing on 103 new townhomes in Caroleton off of Harlem Grovetown Road and 134 units in Brighton Park Apartments off of Horizon South Parkway.
"Approvals and permits have been issued at a pretty steady rate," says Ronald Kurtz, director of Planning and Community Development.