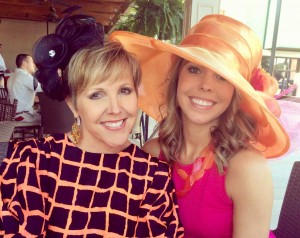 If you can't make it to Churchill Downs for the Kentucky Derby Saturday, May 2, then the next-best place to be is the Legends Club for the annual Derby Day party. Horse racing fans or people who just like to have fun can cheer on their favorite horses like they're at Louisville's famous racetrack.
Partygoers can nibble on Southern cuisine and sip – what else? – mint juleps while they watch a live broadcast of the Run for the Roses on giant TV screens. The event also features live music, outdoor games, raffles, equestrian fanfare, a ladies hat contest and a gentlemen's fashion contest. A silent auction also will feature artwork by employees of Augusta Training Shop.
Proceeds from the event will benefit Augusta Training Shop, a nonprofit that was established in 1947. The organization employs mentally and physically challenged adults who have been taught to repair, strip and refinish furniture; re-cane chairs and polish metals.
If You Go:
What: Derby Day
When: 4 p.m. – 8 p.m. Saturday, May 2
Where: Legends Club
How Much: $75 in advance at any Georgia Bank & Trust location; online at AugustaTrainingShop.com or by calling (706) 738-1358; $100 at the door. Price includes all food and beverages.
More Info: AugustaTrainingShop.com