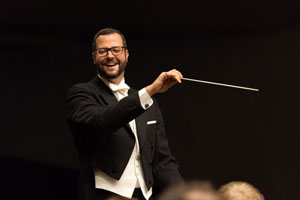 Augusta Symphony kicks off the new year with European composers and international music and dance stars.
The Augusta Symphony knows how to welcome the new year. Music lovers can ring in 2023 with the symphony's Mahler & Sibelius concert as well as its annual fundraising gala.
Musical selections for Mahler & Sibelius, which will begin at 7:30 p.m. Saturday, January 7 at the Miller Theater, will include Grieg Piano Concerto in A minor, Allegro molto moderato,
Mahler Symphony No. 10, Adagio and Sibelius Symphony No. 2.
Zhengyu Lu, the Youth Concerto competition winner, will perform with the symphony as well. Tickets are $24 – $72.
On Saturday, January 21, symphony guests will step into the heart of Old Havana for the annual black-tie gala that begins at 7:30 p.m. at the Miller Theater.
Infused with notes of Latin American music, food and dance, this year's theme, "Havana Nights," promises to be a sultry evening that brings the heat. The event kicks off at 6:30 p.m. with appetizers and an open bar.
Then, Maestro Dirk Meyer and the orchestra will take the stage with a dynamic showcase of international music and dance stars. Guest artists include Mambo Kings, a contemporary Latin jazz and Afro-Cuban rhythm band featuring Spanish soprano Camille Zamora, and Argentinian duo Tango Caliente.
An Encore Gala Celebration follows the performance with specialty cocktails, heavy hors d'oeuvres, desserts, music and dancing.
Tickets to the gala are $125 – $250. For more information, visit augustasymphony.com.