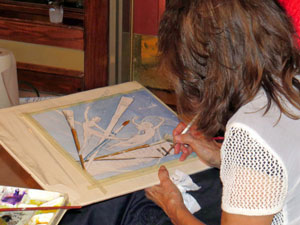 Community members can brush up on the talents of local artists at the annual Art After Dark exhibition
Columbia County and the surrounding area are full of talented people, and the skills of some of the most gifted local artists will be on display at Art After Dark. The signature event of the Artists' Guild of Columbia County, the annual affair will feature an evening of art and entertainment. Guests will have the opportunity to purchase art in mediums such as watercolors, oils, acrylics, photography, pottery, fiber arts, jewelry and mixed media. They can participate in the silent auction as well.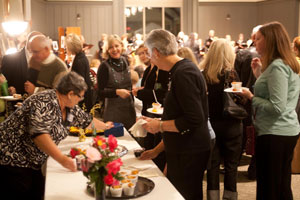 "The money raised from the art auction goes toward a $1,000 scholarship for a high school senior who is going to study art at Augusta University," says Jane Waldrop, the Artists' Guild treasurer.
"We're trying to promote the knowledge of art that we have in Columbia County," says Waldrop. "People don't have to go out of town to buy good art." 
The Artists' Guild offers classes to all ages ranging from children and teenagers to adults and seniors. Next year the organization plans to start a program in which artists will demonstrate their skills at some of the area facilities for senior citizens.
The Artists' Guild is a group of professional and amateur artists and patrons of the visual arts. The organization provides opportunities for artists to exchange creative ideas and business information, to show and sell their work, and to increase their knowledge through workshops. Membership is open to anyone age 17 or older who resides in the Central Savannah River Area.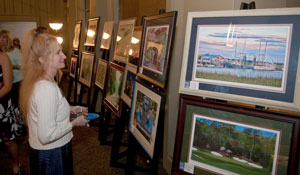 If You Go:
What: Art After Dark
When: 7 p.m. – 10 p.m. Saturday, October 29
Where: Jabez S. Hardin Performing Arts Center
How Much: Free; cash bar available
More Info: artistguildcc.org