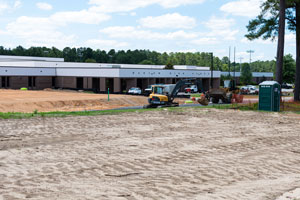 School expansions and online learning are making the grade in education.
When new families move to the county, this growth inevitably brings new students to the Columbia County School District. As a result, its building program remains busy.
For instance, the Board of Education approved a 22-classroom addition to Harlem High School in February and a 22-classroom addition to Grovetown High School in March. The additions will be financed by ESPLOST and state funding allocated for population growth.
School district personnel benefit from the building program as well. According to the school district's back-to-school publication, the new Student Support Complex on River Watch Parkway was expected to be fully operational by September.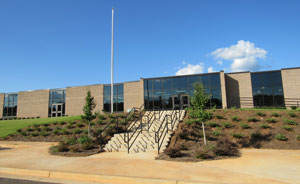 The 315,000-square-foot building will consolidate all student support departments including Transportation, Information Technology and support, and Nutrition Services. In addition, it will offer additional warehouse space for Facilities Maintenance and Operations as well as extra space for district-wide personnel training, professional development and other events.
The school district purchased the building, the former site of Greenfield Industries, in 2019 for $4 million with monies from its general fund.
Of course, not all learning takes place in brick-and-mortar locations – as the pandemic has taught us – and according to the back-to-school publication, the school district launched its new Columbia Virtual Academy this academic year. The CVA employs 11 teachers, and more than 400 students in grades 6 – 12 were expected to take classes online.
In September Augusta Christian Schools in Martinez moved into its new two-story building on its Baston Road campus. This project is the first phase of Augusta Christian's long-range plan to address the aging facilities of the 63-year-old school.
The first story includes an elementary school office; a head of school and assistant office; an office suite for guidance, admissions, activities and middle school administration; an elementary school classroom and a new library. The second floor contains middle school classrooms and a new science lab.
With the opening of the new building, the original classrooms, offices and library can be repurposed into new classrooms.