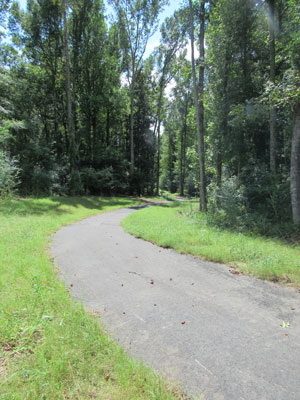 Recreational and entertainment amenities play a large part in the county's appeal.
With the Savannah River, Clarks Hill Lake and extensive hiking and biking trails, Columbia County is a natural outdoor playground. However, planned recreation and new performing arts opportunities enhance leisure time as well.
County officials have been working on Recreate Columbia County, a master plan for recreation, since last year, and John Luton, director of Community & Leisure Services, anticipates that the plan will be finished by the end of 2022.
If voters approve the 2023-28 SPLOST proposal in November, he says, its recreation projects will be incorporated into the master plan and "guide us from 2023 moving forward."
The new SPLOST proposal would total $288 million in spending. In the meantime, however, park projects that were approved in the 2017-22 SPLOST are continuing.
At Blanchard Park, a new roadway that connects the park with Columbia Road is almost complete. Other projects include improving the athletic fields, reconfiguring the park and adding eight to 12 pickleball courts.
"There's a real need and desire for more pickleball courts in the county, and this is a good area for them," says Luton.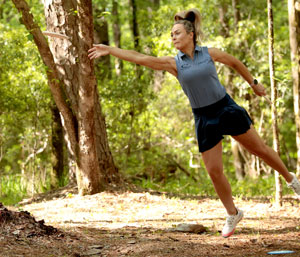 Currently, the county is in the conceptual phases of Riverwood Park on Hardy McManus Road. Luton says this park, modeled after Gateway Park, will include passive open space, a walking trail and a splash pad. He also says Riverwood Park is a prime location for mountain bike trails.
"There will be trails there to some extent," says Luton. "How comprehensive the trail system can be will be dictated by the funding that's available."
Design work for Riverwood Park could begin late this year or early next year.
"We have a certain amount of funding available now as well as some in the next SPLOST," Luton says. "SPLOST will dictate the level of amenities we can provide there."
At Savannah Rapids Park new playground equipment, which totaled about $220,000, should be installed this month and poured-in-place rubber surfacing will replace the mulch on the ground. These upgrades are occurring in conjunction with a parking lot project, which is expected to be completed in the spring or summer.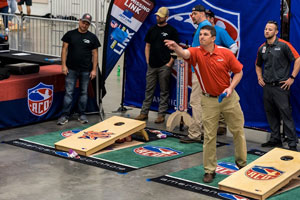 From BMX and youth soccer to corn hole, disc golf and collegiate soccer, he says sporting events and tournaments held in the county last year had an economic impact of just under $3 million.
"As we develop more parks, we develop them with sports tourism in mind," says Luton.
In Harlem, the half-mile Sandy Run Creek Trail is nearing completion. "We understand that several residents have already utilized the trail, both walking and riding bikes," says Debra Moore, city manager.
(Birds, butterflies and dragonflies have discovered the natural habitat around the trail as well.)
The city of Grovetown has made improvements to its public parks, including the restoration of the pavilion and the addition of pickleball courts at Goodale Park.
At Liberty Park, the ball fields have been restored and the concession stand and restrooms have been refurbished. Renovations also include the addition of new scoreboards and updates to existing scoreboards.
In addition, Liberty Park's community center is being updated with improvements to the gym and painting of the interior.
A new depot project is underway in Grovetown as well. The city has plans to recreate the old Grovetown railroad depot across from City Hall at East Robinson and Railroad avenues.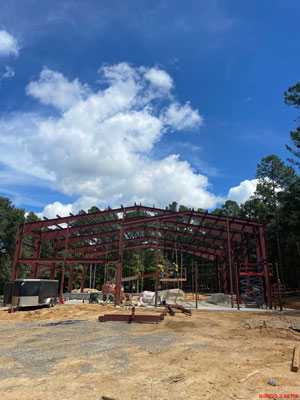 The 4,000-square-foot, publicly owned building will be able to accommodate 170 guests for community activities. Slated for completion sometime next year, the depot will include a catering kitchen.
The arts provide plenty of entertainment for Columbia County residents as well.
While the county hopes to measure the economic impact of the Performing Arts Center in 2023, Luton says the facility has "struck a good balance" with the type of activities it has drawn. Events have included Broadway musicals, community theater performances, dance recitals, fundraisers and high school graduations.
"I think the community has shown a lot of pride in the PAC," Luton says.
Construction also got underway in June on Enopion Theatre's 156-seat Flowing Wells Theatre in Martinez. The $2.1 million project is scheduled for completion by the end of the year.