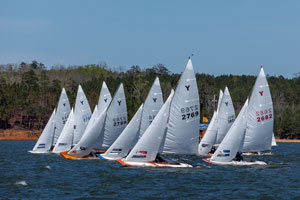 Augusta Sailing Club is hosting the Y Flyer Nationals at Clarks Hills Lake Monday, June 12 through Friday, June 16.
The Junior National Championships are scheduled for Monday and Tuesday, and adults will compete in the Senior National Championships on Wednesday, Thursday and Friday.
This is the first time in 45 years the club has hosted the regatta, and about 50 to 80 sailboats are expected to compete.