A trip aboard this boat provides an up-close-and-personal chance to meet and touch underwater life without even leaving the deck.
The Golden Isles, midway between Savannah and Jacksonville, Florida on the Georgia coast, offer pristine stretches of marshland dotted by smaller islands known as hammocks, historic landmarks, five-star resorts, sandy beaches, unrivaled landscapes and boundless recreational activities.
No wonder the area's four barrier islands – St. Simons, Sea, Jekyll and Little St. Simons and the mainland city of Brunswick – offer such superb Southern hospitality. However, for a different perspective, Coastal Tide Excursions' Lady Jane provides a hands-on meet and greet with creatures from beneath the sea.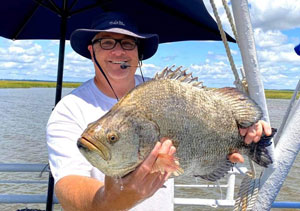 Catch & Release
The Lady Jane, a U.S. Coast Guard-certified passenger vessel, is a retired commercial steel hull shrimping trawler that has been refurbished for eco-tourism, education and conservation purposes.
Led by friendly, outgoing, incurable extrovert Captain Cameron Ako, the 1 1/2- to two-hour cruises travel the calm, protected waters of Glynn County's salt marshes and estuaries in St. Simons Sound. T
"We market the trips as shrimp excursions because the boat was a commercial fishing trawler," says Ako. "We see different animals in different seasons of the year, and water temperatures vary from 65 to 85 degrees."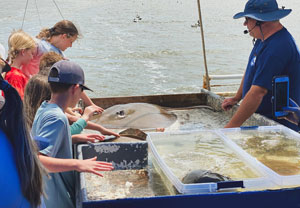 On each excursion, the 61-ton Lady Jane performs three 10- to 15-minute trawls with a 20-foot wide otter trawl to pull up marine life to the boat.
From small bottom dwellers to apex predators, each trawl yields varying species. Hauls can include tiny shrimp, 7- or 8-foot sharks, stingrays, spotted eagle rays with an 8- to 10-foot wingspan, sea turtles, Jack Cravelle fish, horseshoe crabs and squid.
"You never know what you're going to catch, but you always catch something," says Ako. "We have caught some large, predatory fish that have no business being in the creek."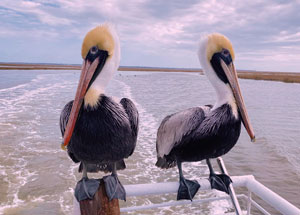 Along with Ako, the crew includes a marine naturalist and a stryker, who operates the equipment to haul the game onto the vessel. Of course, passengers of any age can turn into deckhands as well and help the crew sort through the abundant marine life retrieved from the water.
"The marine naturalist explains each individual animal and creature we pull up in the net. Everybody on board can hold, touch and interact with the animals," Ako says. "They can get right up to the table while the nets are being dumped and have one-on-one time with the marine naturalist."
Some people who have been fishing in the area for 50 years have taken a trip aboard the Lady Jane and been surprised by the marine life they see.
"A lot of things we catch are things you're only going to catch in a net," says Ako. "One of the neatest creatures we pull up is a guitarfish. It looks like a stingray in the front and a shark in the back."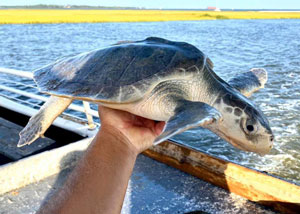 Crew members immediately sort through the haul and throw back creatures when they catch multiples of them. They keep the others in a water tub on the boat until it is time to return them unharmed to the marshes and estuaries. Not all of the marine creatures are enamored with their temporary home on the boat, however.
"We've caught some big sharks. I've had one take a bite out of the fiberglass sorting table," says Ako.
He says some of the marine life they catch such as shrimp, horseshoe crabs and sea turtles can be found only on the East Coast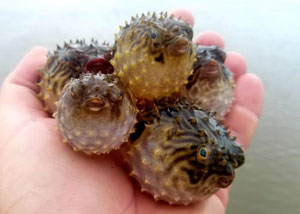 "Our main focus is making people aware of all the marine life you can find under the water," Ako says. "We want them to understand the importance of the coastline and its inhabitants."
For instance, he says, horseshoe crabs have a coagulant in their blood that is used for medical research. (Vaccines, injectable drugs, intravenous solutions and implantable medical devices, for humans and animals, are quality checked for safety using a test that comes from the blood of horseshoe crabs.)
In addition to educating passengers about local marine life, crew members share information about the boat and the commercial shrimping industry. They also explain the role that marsh estuaries play in the eco-system.
"One-third of all marine estuaries on the East Coast are here in Georgia despite the fact that we only have 100 miles of coastline," Ako says.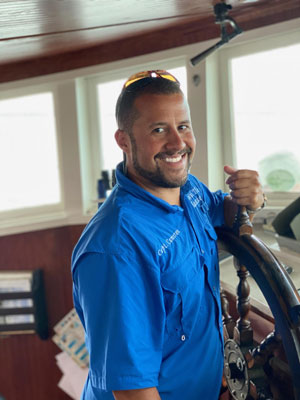 Run of the Boat
Ako, who formerly worked in marine sales, has owned the business since January 2020. He managed it for the previous owner for several years, however, and this is his 13th year aboard the Lady Jane. He purchased the business because he wanted to spend more time outside.
"I would watch my customers leave excited to go to the water," says Ako. "But while they were headed to the water, I was headed back into the office."
He offers public and private excursions. While most of the public cruises take place in the summer, private trips are scheduled primarily during the spring, fall and winter.
The Lady Jane, which is 65 feet long and 21 feet wide, includes an enclosed cabin, restroom, large covered rear deck with ample seating and ADA accessibility for wheelchairs and walkers.
No food is served on board, but people are permitted to bring coolers. Anyone age 21 or older also is allowed to bring alcohol.
The excursions are suitable for all ages, and guests have ranged from pre-kindergartners to retirement community residents.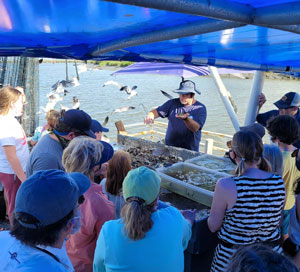 Although the boat can accommodate 49 passengers, Ako has limited the public cruises to a maximum of 35 people because of covid. The minimum number for an excursion is 12.
"Folks have the run of the boat. They can move up and down from the bow to the stern," Ako says.
Reservations are required for the excursions. Walkups are allowed, but space cannot be guaranteed. Passengers also need to arrive at least 15 minutes before their departure time.
Ako allows up to 49 people for a private charter, and private excursions are scheduled through 2024. These trips range from photography groups to bachelorette parties to sunset wine and cheese cruises.
"I try to give private groups whatever they want, but no fishing is allowed on the boat," says Ako.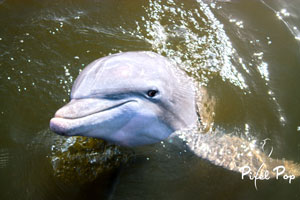 Pre-covid, the boat took out more 20,000 passengers a year. The number dropped to 2,000 people in 2020, but Ako says operations have returned to normal.
"We're not under a lot of strict regulations because our activity is mainly outside," he says.
The excursions, which have received a 2020 TripAdvisor Certificate of Excellence and a 2021 TripAdvisor Travelers' Choice Award, offer passengers a different experience.
"The biggest thing for me is having the opportunity to make people aware of what's down here and how important the coastline is," he says.
If You Go:
What: Coastal Tide Excursions Shrimpin' Excursions
When: 4 p.m. most Mondays, Wednesdays and Saturdays; additional times and private charters also available
Where: 1200 Glynn Avenue, Brunswick, Georgia
How Much: $47.99 ages 6 and older; $39.99 military, first responders and children ages 2-5; $2 children ages 0-1
More Info: shrimpcruise.com
By Morgan Davis