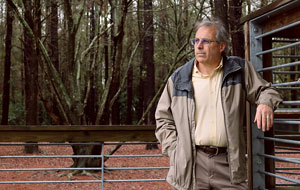 A former photojournalist, who now works in the corporate world, is having his first show since his recent return to photography.
For some people, the commute to and from work is a daily grind to be completed as quickly as possible. Then there is photographer Patrick Krohn. He manages to turn his 5-mile commute into a 30-minute trek every morning and afternoon.
"My commute takes longer because I stop and take pictures all the time," he says. "I'm always looking around and seeing how I could make a photo from a scene."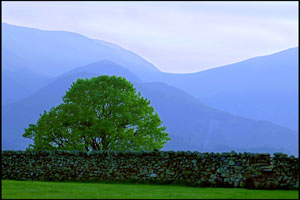 Krohn, who spent more than 10 years as a photojournalist and now works as a price analyst in the corporate world, recently returned to his first love of photography after almost 15 years. He primarily photographs landscapes and nature.
"It's easier to do on my schedule," he says. "The landscape is always there. It's on its own time. It doesn't require planning."
Krohn will share his work with a photographic show, "Some Eclectic Musings of a One-Eyed Dog," at 4P Studios in Martinez from March 31 – May 2. The photographs will include landscapes that he passes going to and from work each day as well as scenes from recent trips to the Pacific Northwest and to the Lake District in England. All his original works will be available for purchase.
With his journalistic background, Krohn takes a documentary approach to his photography. Resisting preconceived notions before he ventures out into the world with his camera, he just gets excited about photographing what is presented in front of him.
"I'm not changing anything around me," Krohn says. "I find things and explore them as I would as a journalist. I find nature as it is and see it the way it is. I enjoy discovering something and then composing it in a nice way. I have always been fairly creative, but photography just clicked with me. I enjoy the creativity of being out and about – even in the pouring rain."
Carolina Bay Nature Preserve in Aiken is one of his favorite places to take photographs. Unlike typical bays, Carolina Bays are oval or roughly circular depressions that are common in the lower elevations of the Carolinas. They tend to collect water and often develop communities of plants and animals that are unusual in the surrounding area.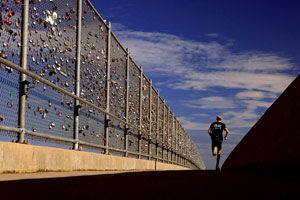 "There are no vistas in this area, but there's a lot of great nature if you just look at it," Krohn says. "There's nature all around us. I keep going back to the same places at different times of the day."
Krohn, whose photography business is called One-Eyed Dog Studios after his one-eyed rescue terrier, Rogue, also teaches photography workshops at 4P Studios and at Art & Soul in Aiken.
"I enjoy putting classes together," he says. "I like letting people know there's so much you can do with photography. There's no failure, just figuring out if you're doing things right or not."
If You Go:
What: "Some Eclectic Musings of a One-Eyed Dog," a photography exhibition by Patrick Krohn
When: Tuesday-Friday 1-5 p.m. and Saturday 1-4 p.m. March 31 through May 2, or by appointment; free artist reception 4-6 p.m. Sunday, April 19
Where: 4P Studios, 3927 Roberts Road, Martinez
How Much: Free
More Info: (706) 267-6724