Several years ago Grovetown resident Stacey Blevins, a disabled U.S. Navy veteran, started sending care packages to her father who was working in Afghanistan as a civilian. She soon realized, however, that she wanted to do more.
Stacey started Project Lifting Spirits, which serves deployed troops and wounded soldiers at the Charlie Norwood VA Medical Center, in 2007, and the initiative became incorporated as a nonprofit organization two years later. From holding fundraisers and visiting soldiers to supplying them with personal items and words of encouragement, Project Lifting Spirits focuses on letting troops know how much they are appreciated.
"Since I couldn't serve anymore, I was looking for a way to give back," says Stacey.
The organization sends items such as toiletries, underwear, socks, T-shirts, snacks, Girl Scout cookies, drink mixes, cards to send to family members, stamps and crossword puzzle books to soldiers that are serving overseas or are hospitalized. "We try to send them something that feels like home," says Stacey. "It's our way of saying, 'Thank you. We appreciate what you're doing.'"
She also works with the recreation therapist at the VA Hospital in Augusta to organize activities such as pizza Bingo nights and ice cream socials for wounded soldiers.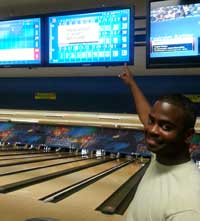 "We love seeing them smiling and having a good time," says Stacey, whose husband is retiring from the Navy in December. "An hour of smiles makes it all worthwhile to me."
In addition, Project Lifting Spirits works with Warriors Journey Home, which holds meetings at a local church where soldiers can talk about their transition to home life, to organize fundraisers during the year. The groups held a golf tournament in May and a poker run in October. They also will sponsor a 5k/10k run in December at Savannah Rapids Pavilion.
For more information about donating or volunteering, contact Stacey at (619) 227-6986 or georgia@ projectliftingspirits.com.